Project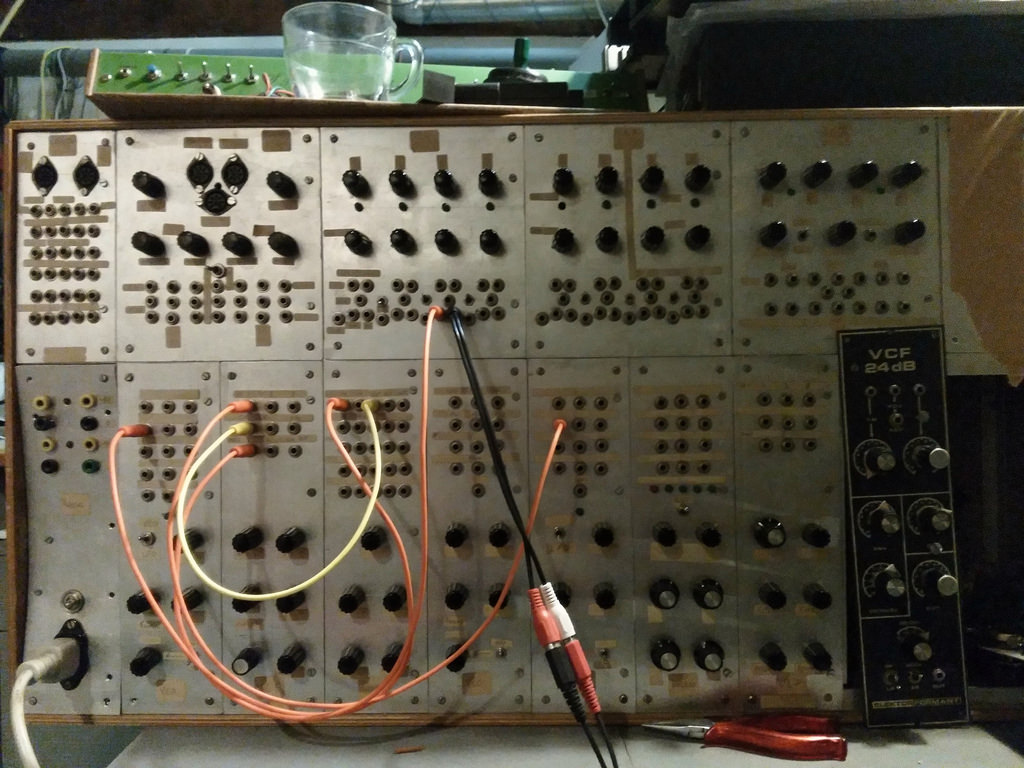 Name: Digisound Renovation
People: dreamer, groente, wot
Description: Restoring our modular to former glory

Digisound Renovation
The Modular Beast needs renovating!
Todo
photograph/document each module
draw basic schematics (where needed, most are 1 on 1 builds of the original digisound80 schematics)
more fixing of broken/old components
figure out extended modulation in/outputs
normalise the invertor inputs on the 80-10 VC ADSR
fix gate2 / the retrigger cludge on the 80-10 VC ADSR
..
DoNe
Documented the 80-10 VC ADSR module
Check all panels for obvious defects
Check all wiring

some components have been replaced or re-soldered
Redo power distribution

new power-lines running
most modules with breakout to accommodate easy cable pin-out.
WishList
Midi to CV (like the 80-25 perhaps)
Summing Audio/CV Mixer[s] for m04r opti0ns (like the 80-4)
Noise/S+H (like the 80-12)
another envelope (like the 80-18)
Ringmod (80-11)
Portability extensions (flightcaseify)
Cheet sheet with in/outputs explained
Directions/design on front-panels
Output Adapter Patch Field (some 3,5/6,35mm mono/stereo sockets, maybe with passive attenuators)
..