Project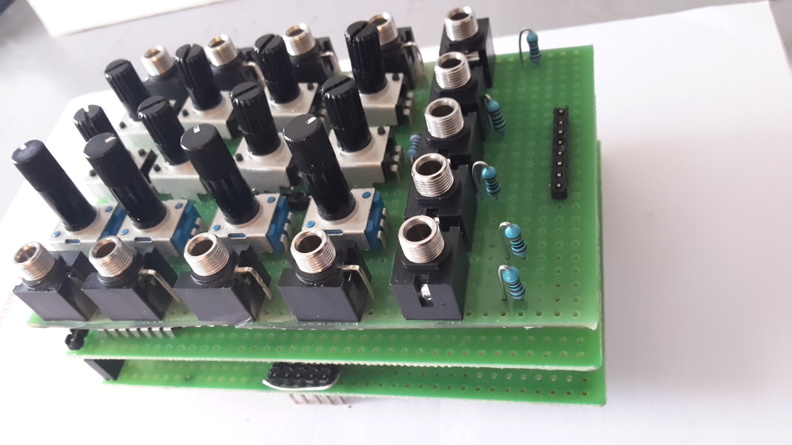 Name: EuroCrack
People: dreamer, groente
Description: modular madness

EuroCrack
Decided to enter the black-hole called 'eurorack'.
Started with a Doepfer-DIY and now I need moar modules!
DIY modules
LFO
VCO
TH-VCO1 -> wotwot prepared kits.
CEM3340 based VCO - design on the fly on protoboard.
..
Envelope
Yusynth ADSR

built* - just needs panel ..

Simple AR - have all components in stock

...
VCA
links
VCF
Noise
this one? - have pic12f629's coming which should be compatible (ADC's not needed)
..
Summing
Drums
Drum8 - needed: attiny84 (have); 8x 22k res; 1x 1k res; 1x 10nF cap; 9x jack; 5v power; 2x tune/accent pots (100k?)

already fried an attiny84 it seems ..

..
Clock Divider
Midi to CV
ESP6288/32 with ipMIDI/midinet -> wifi -> cv

basic midinet transfer works
need DAC, SPI or I²S (ESP32)

mutable uses: DAC8551IADGKT, DAC8564IDPW, WM8731SEDS/V
Todo
make more panels
make more modules
..
Done
order parts for d-diy
build a case (2*3u + 1*1u)
Design/make/assemble d-diy panel (\o/)
built lots of kits
played with it all
made case #2 (1*3u)
built even more kits
case #3 planned
..
Links