Usage
The machine is available for use in the space by people familiar with the workings of sewing machines.
When using please take care it's not a very strong machine and the motor gets warm. It needs oiling at times (don't attempt this if you don't know what you are doing).
When encountering problems, finding of defects or questions contact webmind.
Description
The Melson 250 is a sub-brand of Lewenstein, it's a cast-iron machine on a woodenbox and stored in a suitcase.
Machine:
Model no. 250
Machine no. 17086 ME
Motor:
Brand: EKF
Type: S/61
Power: 85 Watt / 40-60hz / 220v
No. 5349
Photos
Operating Theatre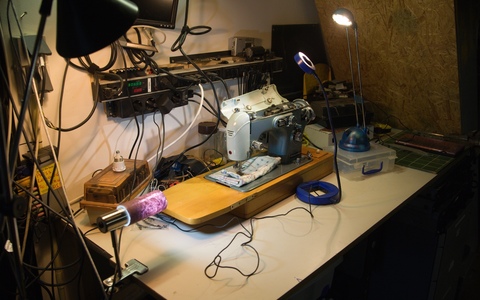 Overview
Details
Head
Back
Front
Belly
Shaft
Motor
Video